ECOCAP'S:
INDUSTRIAL MACHINERY
FOR CAN PACKAGING
Ecocap's packaging machinery can be used in any canned beverage production plant
Ecocap's is a unique and worldwide patented system that gives a new image to cans thanks to a protective aluminum cover which is also a useful communication tool: the Topsyl. Through innovation, research and development in the sector of industrial machinery for can packaging, Ecocap's solutions respond to the most varied needs, due to high performances and adaptability to different types of production. From higher production volumes to smaller once, it always guarantees maximum levels of efficiency. Ecocap's can packaging machinery offers high-performance and cutting-edge solutions. Versatile and eco-friendly, they can respond in advance to customer needs and meet new market trends.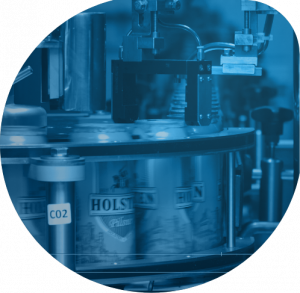 Strong points of can protection machinery
The point of strength of Ecocap's machinery are flexibility and production capacity. Thanks to their reduced size, the can packaging machinery can be easily placed into an already operating production line of carbonated drinks, beers, waters, and other liquids. They are usually placed at the end of the line, in order to minimize changes to the production layout. The machinery can also perfectly be integrated on layout of several active machines. Ecocap's industrial packaging machines are simple to install, start up, and manage. The constant research and development activity, together with the various production areas, has always guided the strategies and operational choices of Ecocap's, which has led to the creation of "green" and cutting-edge machinery and solutions.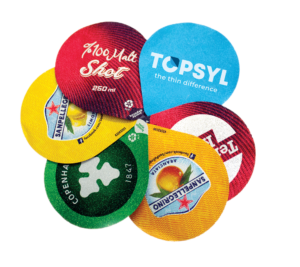 The technology of Ecocap's machinery
The technology applied to Ecocap's industrial can packaging machines requires small quantities of energy and aluminum, thus recording competitive management costs and high energy efficiency. Thanks to the innovative and high-performance technology applied, the packaging machinery reduces production times, ensuring high standards of reliability, even in terms of maintenance. Indeed, thanks to the remote monitoring activity, Ecocap's guarantees constant and punctual assistance and machinery optimization.