The Municipality thanks Ecocap's!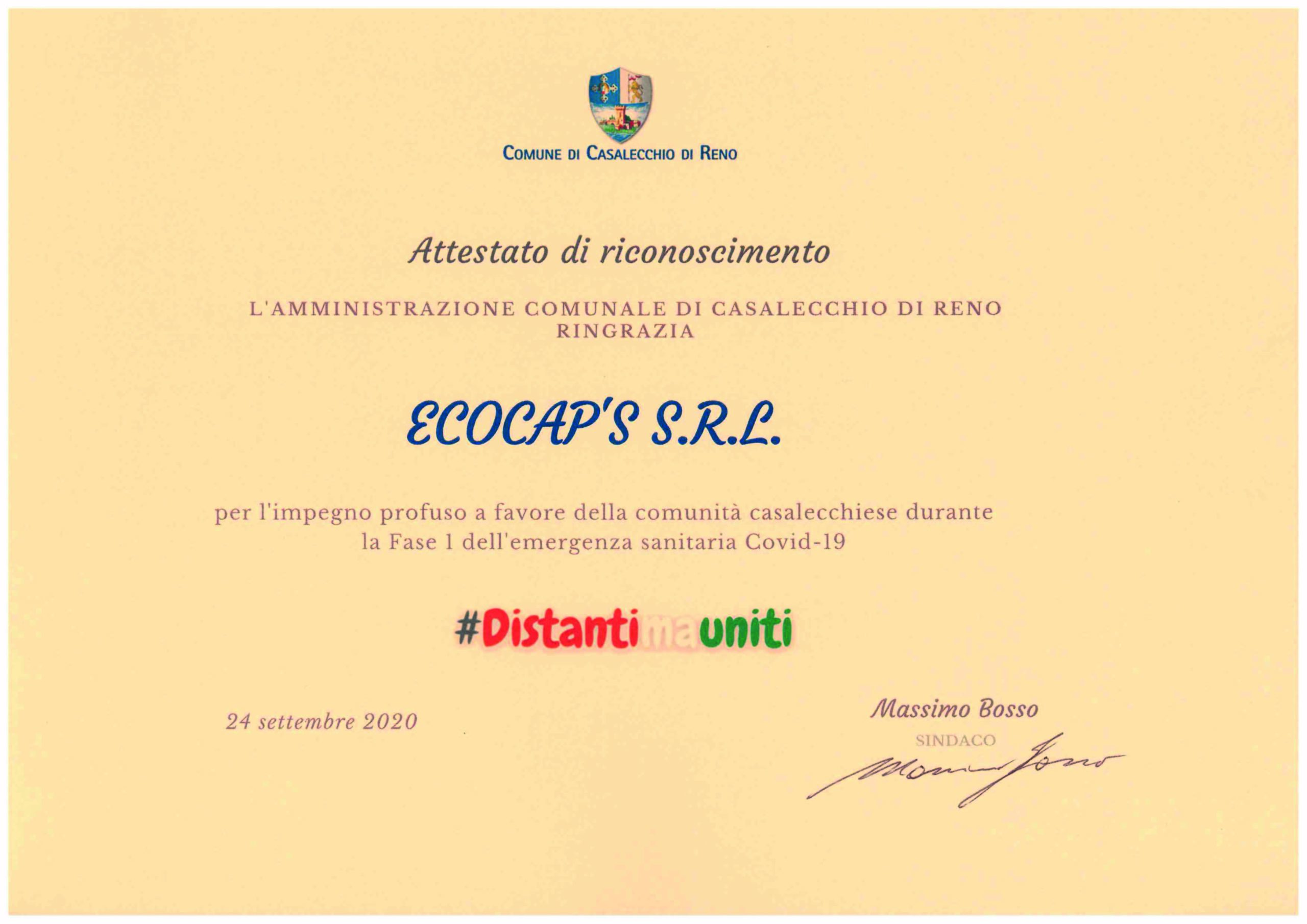 Ecocap's and the Cassoli family, always linked to Casalecchio di Reno and active in the area, were thanked by the local and regional authorities for their donations to the micro-businesses and citizens most affected by the consequences of the Covid-19 emergency, on the occasion of the event "DAY OF THANKSGIVING".
The Cassoli Group reacted pro-actively to the emergency, quickly adopting the necessary measures to ensure the health of all employees and to continue offering its services to customers and suppliers, transmitting this strength to fellow citizens to get everyone back to normal as soon as possible.